Was it the early call time or the far locations that kept you from participating in local 5K events before?
Well, we're excited to announce that the Deon Lewis Memorial HOPE Run (Neon Deon Run) is going virtual this year! That's right, you can participate from anywhere in the world, at any time, anywhere you want during the dates of our event.
But virtual doesn't have to mean without interaction. You'll still feel the great energy that our 5K is known for. We'll have live pre-workout videos every day of the race, a little comic relief, and a live award ceremony to top it off. Here's a little video explaining how it all works. https://youtu.be/OaR7EY3rcSw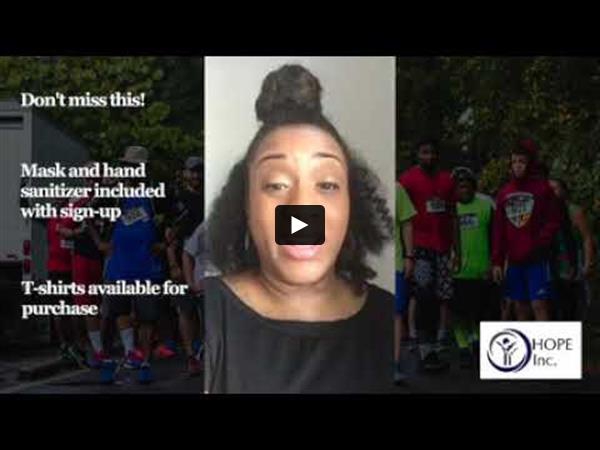 What I love most about this event is that many of our out of state friends can finally run and walk with us and it only costs $10!  Click this link to pre-register to ensure that you get your face mask and hand sanitizer with registration.
Sincerely,


Kenita Smith, BBA, MBA, MA
President/CEO & Founder
H.O.P.E, Inc.
P.S. Run or walk with us anytime from September 21, 2020, at 8 am through October 7, 2020, at 11 pm for our Neon Deon Run to support low-income single parents while fighting the invisible enemy, Coron
a